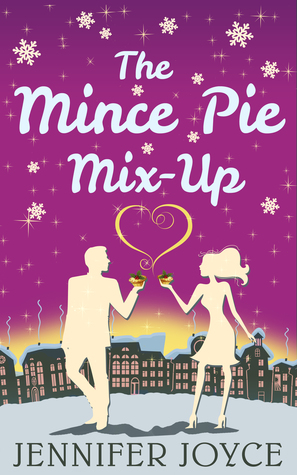 Publisher: Carina
Publication Date: 26 October 2015
"'I wish I could live your life. I'd happily swap lives with you.'
'Tis the season to be jolly but for Calvin and Judy the usual festive bickering has already begun! Judy's convinced that her husband has it easy – no glittery wrapping paper, no playground gossip and absolutely no Christmas baking.
Calvin wishes he could trade in his obnoxious boss and dull nine-to-five job to spend more time kicking back with his kids – how hard can Judy's life really be?
But after a magical mince pie mix-up, one thing's for certain – by Christmas Day, life for Judy and Calvin will never be the same again. Perhaps the grass isn't always greener after all…"
MY REVIEW
Firstly I'd like to thank the publishers for approving my NetGalley request for this eBook. The blurb really intrigued me – I've said many times (jokingly of course 😉 ) that hubby has it easy, going off to work while I'm at home looking after the kids and house. I was curious to see how swapping places would work out for Calvin and Judy.
As soon as I started reading I found myself smiling because the crazy morning scene playing out in front of me was just so familiar. Even down to the verbal checklist as they were walking out of the door. It was a typical family morning with Judy running round in circles trying to do fifty things at once and this made her an instant hero in my eyes (us busy mums have to stick together)!
There were so many funny moments that had me chuckling to myself as I read. Let me share some of my favourites with you:
Calvin entertaining himself by changing swear words into something more festive.
The moment the switch was discovered.
After the switch when Judy realised she had a new plaything!!
A doggy mess in the kitchen.
The whole idea of switching places with your loved one really got my imagination working overtime and that's what made this book so enjoyable for me. I just couldn't help but imagine hubby and I in the same situation – you will do exactly the same when you read this so be prepared.
The Mince Pie Mix-Up was a light-hearted read that was incredibly easy to relate to. Lots of fun!
CONNECT WITH THE AUTHOR
Website | Facebook | Twitter | Pinterest
BUY THE BOOK