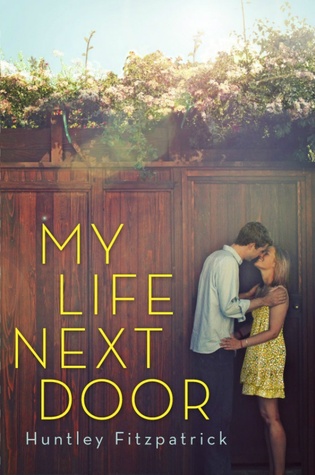 Publisher: Egmont Publishing (Electric Monkey)
Publication Date: 7 January 2016
"The Garretts are everything the Reeds are not. Loud, messy, affectionate. And every day from her rooftop perch, Samantha Reed wishes she was one of them . . . until one summer evening, Jase Garrett climbs up next to her and changes everything.
As the two fall fiercely for each other, stumbling through the awkwardness and awesomeness of first love, Jase's family embraces Samantha – even as she keeps him a secret from her own. Then something unthinkable happens, and the bottom drops out of Samantha's world. She's suddenly faced with an impossible decision. Which perfect family will save her? Or is it time she saved herself?"
MY REVIEW
Firstly I'd like to thank the publisher for approving my NetGalley request for this eBook. I had already heard lots of good things about it so I couldn't resist checking it out for myself.
The first chapter painted a lovely picture of curiosity and intrigue from Samantha. Her innocent fascination with her new neighbours, The Garretts, made me smile because I could imagine her so vividly in my mind watching them and eavesdropping to get more information.
Samantha was a sweet character and when her home life took a strange turn she found solace in a most unexpected place. This is where things got really interesting for me. I couldn't help but chuckle at her first experience of the Garrett home, she was like a fish out of water but totally went along with it – this made me love her even more! Later on she had to make some difficult choices and I really hoped she would do the right thing.
Bringing a hard edge to the storyline was Tim who had some pretty serious issues going on. This was written in a delightfully believable way and left me wanting to do something to help him. Somehow he ended up being one of my favourites which is why I was so excited to discover that the author has written The Boy Most Likely To, it features Tim as a main character!
This was an addictive read with a young feel to it. A breathtaking glimpse into the nerve-wracking dance of first love.
CONNECT WITH THE AUTHOR
Website | Twitter | Facebook | Pinterest | Instagram
BUY THE BOOK