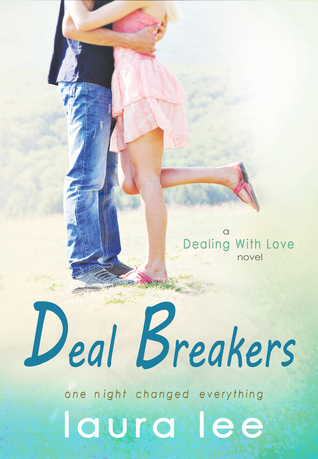 Publisher: LAN Fiction LLC
Publication Date: 1 September 2015
"How were they supposed to know that one night would change everything?
Devyn has life all mapped out. She just needs to accomplish one more thing before graduating college and becoming a full-fledged adult—lose her virginity. And who better to assist her than her best friend, Riley?
Riley is the self-proclaimed king of fling. His college years have been filled with meaningless hookups until the one night that ruined him for all other women. The one night he spends with his best friend, Devyn. Right before he screws it all up.
Balls to the wall, baby!
Now five years later, Riley is determined to atone for his mistakes and prove that he can be the man that Devyn deserves. Little does he know that Devyn's been keeping a secret from him all these years. A big secret. Now he has to figure out how to win back the only girl he's ever loved while navigating the pitfalls of her unexpected revelation."
MY REVIEW
Firstly I'd like to thank the publisher for approving my NetGalley request for this eBook. The blurb really jumped out at me and made me want to know more!
With a fast pace from the start and throughout, I was quickly and easily pulled along with the storyline. Devyn was very likeable and, in his own kind of way, so was Riley.
Scenes of unburdened college life were mixed with moments of vulnerability and I liked this sensitive side. The mixture of the two combined to make it unputdownable!
There was tension of all kinds and even a few comedy moments that I hadn't been expecting. Add to that plenty of twists and turns to make this an all-round enjoyable read.
Deal Breakers epitomised sexy escapism in my eyes, it was a quick and easy read that was impossible to put down. I'm giving it 5 stars.
CONNECT WITH THE AUTHOR
Website | Blog | Twitter | Facebook | Instagram | Goodreads | Amazon Author Page
BUY THE BOOK