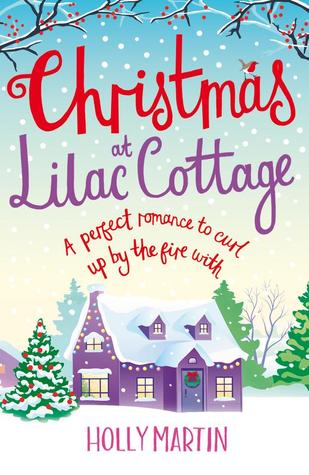 Publisher: Bookouture
Publication Date: 25 September 2015
"Penny Meadows loves her home – a cosy cottage decorated with pretty twinkling fairy lights and stunning views over the town of White Cliff Bay. She also loves her job as an ice-carver, creating breathtaking sculptures. Yet her personal life seems frozen.
When Henry and daughter Daisy arrive at the cottage to rent the annex, Penny is determined to make them feel welcome. But while Daisy is friendly, Henry seems guarded.
As Penny gets to know Henry, she realises there is more to him than meets the eye. And the connection between them is too strong to ignore…
While the spirit of the season sprinkles its magic over the seaside town and preparations for the ice sculpting competition and Christmas eve ball are in full swing, can Penny melt the ice and allow love in her heart? And will this finally be the perfect Christmas she's been dreaming of?"
MY REVIEW
Firstly I'd like to thank the publisher for approving my NetGalley request for this eBook. I first came across Holly Martin on Twitter and pretty much fell in love with the covers of her books. Next, I was intrigued by all the wonderful things other book bloggers were saying about said books and that was it, I just had to find out what all the fuss was about for myself!
This book just oozed Christmas right from the very first page. Even Penny's job as an ice carver added to the festive, wintry feeling.
There was an uncomfortable atmosphere as Henry arrived at Lilac Cottage but I couldn't help but laugh at the situation, especially as Henry was so clearly in a grump about the whole thing. Putting the comedy to one side, this scene also had an air of loneliness to it. I simply couldn't shake the feeling that no one should be alone at Christmas. I felt sad for Penny as her disappointment echoed off the page at me and I wondered why she was so isolated.
As the storyline progressed, my wondering was answered but things were also improving. There was some serious chemistry between Penny and Henry and sexual tension that fizzed and crackled like fireworks on New Years Eve. But a good book is never that simple is it and the bumps in the road that followed captivated me throughout.
The author's writing style was endearing and made me feel quite at home as I whizzed through the pages. I laughed out loud, gasped in shock and there were definitely a few 'awww' moments along the way too.
With wonderful main characters and a fabulously fun supporting cast, Christmas at Lilac Cottage is a must read for any romance fan!
CONNECT WITH THE AUTHOR
BUY THE BOOK